This week I am featuring a fellow Sheffield School of Design alumni, Debbie Bruce. Debbie, runs a successful jewelry business via Etsy. Her shop is
Beadiful World
. Debbie has also been featured on the
Sheffield School of Design blog
.
Meet Debbie Bruce, owner and designer of
Beadiful World
:
Welcome to "It's a Bead-iful World", my online Etsy store. I've always had a passion for jewelry. When I would buy a new outfit, I would immediately head right over to the jewelry counter to find just the right pieces to compliment it. In an attempt to find a hobby, as Oprah would say, I had an "Aha!" moment. Jewelry had always been a vital part of who I am, and it made perfect sense for me to make my own jewelry. As I began to perfect my jewelry techniques, my hobby and passion grew. I am now retired and a full-time jewelry designer. The majority of my pieces are one of a kind (OOAK). I enjoy creating all styles of artisan jewelry, but I do lean toward an eclectic style. I especially like hand-forging wire (pounding with a hammer is great for releasing tension!). I use all types of beads, from semi-precious and artisan lampwork beads to less expensive plated beads.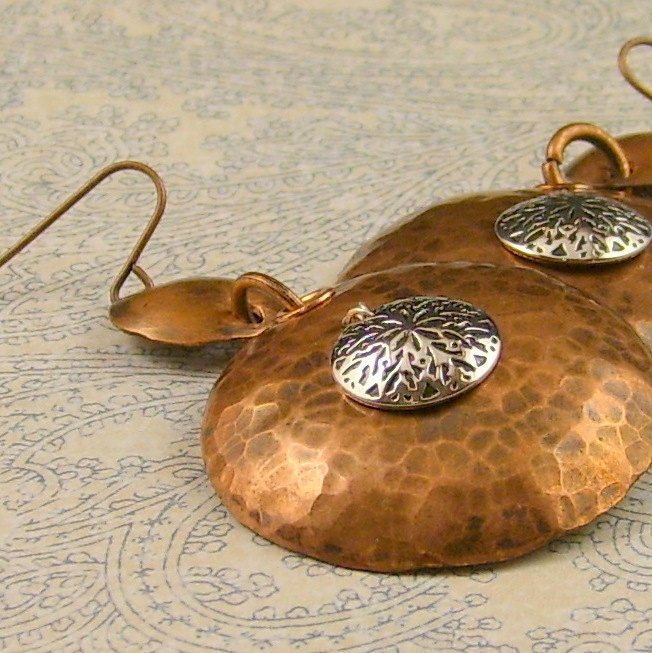 I like to make accessories as well. For example, when I was working, I was required to wear a badge on a horrendous plastic break-away lanyard. Well, that plastic lanyard definitely did NOT define my style so I made my own. Also I am at the age where I occasionally need glasses but don't want to wear an eyeglass holder that looks like something my grandmother would wear, so I make eyeglass holders for those of us that still like a little spice in our life :-)
I am a Self-Representing Artist Jewelry Designer (SRAJD), Member #1478, and a graduate of the Sheffield School Jewelry Design Beading & Wire Working.